The World Isn't Body Positive But the Metaverse Can Be
Mon, 28 Mar 2022 10:42:19 +0000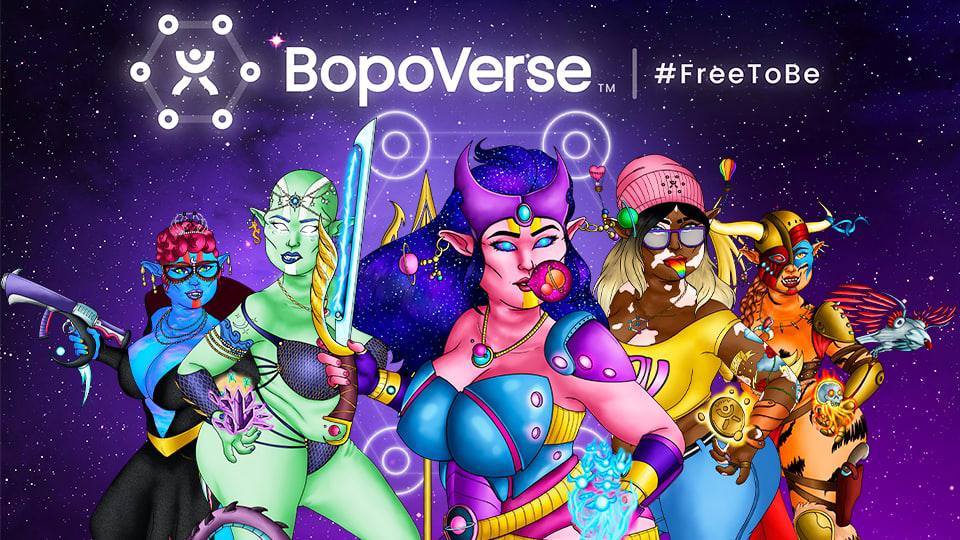 It is no secret that the world we live in is not very accepting of all body types. The body positivity movement has been one of the most popular in the last decade because of our increased awareness of this phenomenon.
The last decade has also seen a lot of technological advances, specifically the increased use of decentralized technologies like blockchain. Now, the metaverse is the hot tech buzzword as we're all looking to interact in a virtual world. But with a lack of body positivity running rampant in the physical world, will it not spill into the virtual one as well?
This is exactly what BopoVerse, a metaverse community dedicated to body positivity, is working to solve.
Bringing Positivity to the Metaverse
One of the cornerstones of the metaverse is the virtual avatars that we are supposedly going to interact with, usually in the form of collectible NFTs. One thing you might have noticed is that these NFTs are usually of a specific body type.
This is the first way that body exclusion finds its way into the metaverse and this is the first way that BopoVerse is fighting back. All of its over 10,000 NFTs (made by artist David Nieto) feature curvy beautiful women with different features.
The diverse body types that are being showcased by BopoVerse are inspired by a community called Plus PPL. This is a community of body-positive women who come together digitally to inspire one another. Previously, Plus PPL has launched a social app and as a global brand has reached up to 100 million women so far. By tapping into this community, BopoVerse can bring the message of body positivity to even more people.
As these NFTs interact in the metaverse, users can enjoy diversity and inclusion. There won't be any atmosphere of any body type being excluded or shamed as BopoVerse emphasizes healthy interactions between all its users.
NFT holders will be able to use their digital assets in a commercial way that will be best for both them and the community.
Considering the fact that BopoVerse has announced a slew of projects including a comics series and an online series that will feature NFT characters, there are several avenues for the NFTs to be used.
The goal of these projects, ultimately, is to not only act as commercial ventures but also to empower its users worldwide.
Some of the proceeds from the ecosystem will also be given to charity and users can vote on which charities receive the money. For those who just want to have fun, BopoVerse will have a gaming arena where users can interact as their avatars to play games or just meet with other BopoVerse users.
To get one of the NFTs, BopoVerse is launching its first minting phase in March 31, 2022. There are different NFTs in terms of rarity and the chances of getting one of the rarer ones depend on several factors.
In the second quarter of 2022, BopoVerse will be launching its Discord channel, continuing development on BopoVerse CLUB and Arena, Reveal BopoVerse NFTs and much more. Those interested can sign up to the BopoVerse whitelist by visiting their website and getting more information from their official Instagram and Twitter handles.
A Body Positive Metaverse
As it is in the material world, body position is something that needs to be consciously worked towards. BopoVerse is doing just this by creating a space where users can enjoy all the benefits of the metaverse without any of the body exclusion that finds its way into the virtual world at times.
As the metaverse becomes a bigger part of our lives, body positivity must not be left behind.
As Idan D. the CEO explains, "We want to make an impact in the world. With the metaverse and web 3.0 we can do it. The NFT can help us create a new tribe with a successful brand and start impacting the world and empower people."
Hopefully, as more projects are created and are made aware of the importance of body positivity, we can strive for a world that is more inclusive of bodies than before.